Ah!!
As I keep going with this blog you will gradually see I have an obsession with Karen Walker, I love her eyewear and quirky costume jewelry. This post is about her latest collection: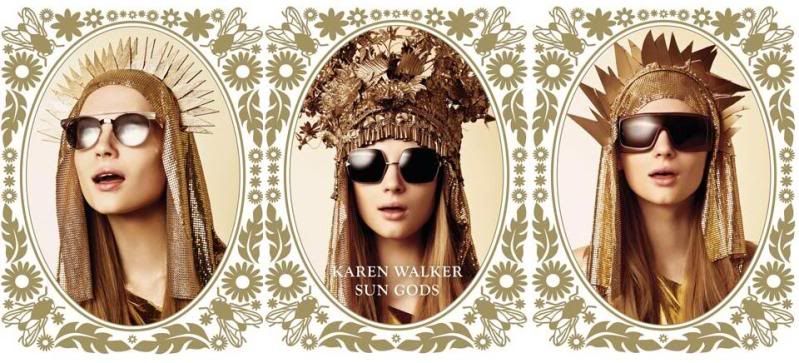 It's the gold that must get me...I'm suddenly locked in hahaha.
They are just so chunky, and durable, and strong. So much cooler than the standard ray-bans you see everywhere.
Oh how I dream for a pair of these $250 dollar babies...but there is always Ebay
Caroline x