WOW!
Just checking out some photos from the behind the scenes of Paris fashion week, and GOLD was very present!! I just adore all of these outfits!
The header is "ahead of my time" just because it's gold and sparkles, haha and I feel I have been brave enough to wear both of these for the past couple of years! and only now are people figuring out how fabulous they are! So I am quite proud, but a little sad...I liked my gold...
PICTURES-courtesy of
V Magazine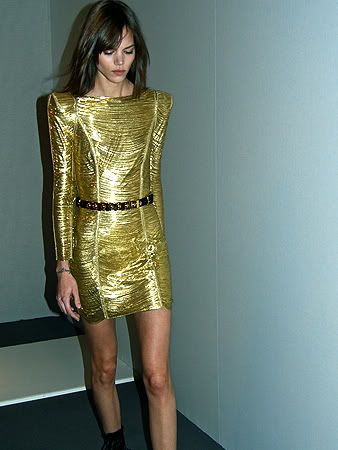 Loving the look of this fabric! It looks loose but crunchy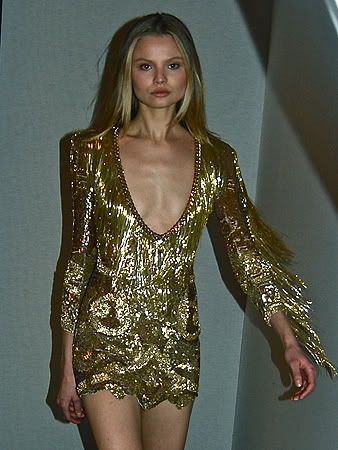 Oh my god- the tassels! AHH! Amazing! and the pattern on the skirt!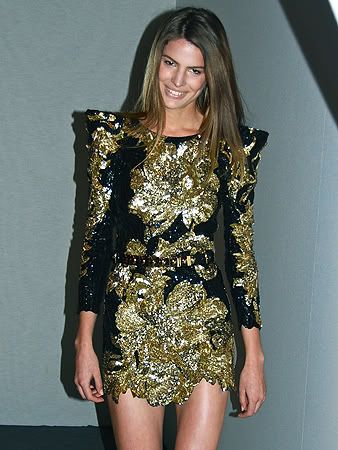 Wow! Shoulder pads! The gold detailing is stunning! It works!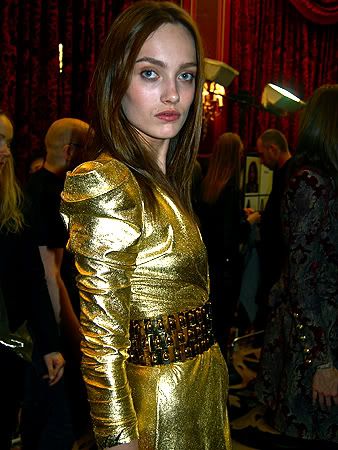 Love Love LOVE! The belt is awesome! and the scrunch-y sleeves!