Another piece of fabulous jewelry I have found! Yay! I am absolutely in love! Well tis my birthday in a few weeks, so hopefully the parents are kind :D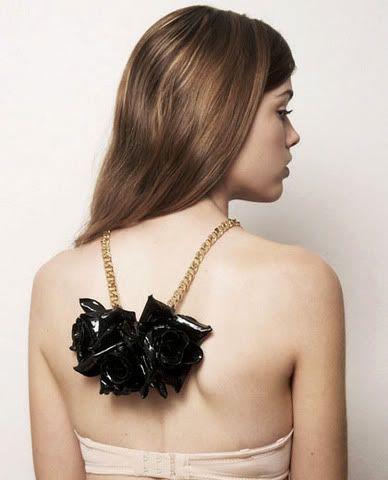 its $249....whoops! haha, maybe if i am very very good! This piece is created by a beautiful Japanese brand
Make Believe
My mind always slips when i see stuff like this, and i forget that I actually really want to save up and go to London!
Anyway, not working much my bank account isn't even at the 2 grand mark any more :( Ill get there..I hope!
Caroline x
P.S I saw the PREMIER of Tim Burton's Alice in Wonderland last night! I will do a post on it later- amazing!